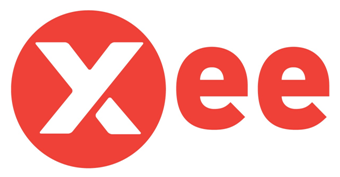 June 2008
Dear EE folks,
This packet has been designed to help our EE workers, both employees and volunteer friends, to explain and "sell" our new training ministry, XEE. We realize that it can be difficult for many of us to try and explain XEE, especially if your exposure to it has been limited. The following pages are designed to help you with that explanation. Some of you will be taking phone call inquiries, some will be responding to emails, and many of you hopefully will be engaging in conversations about XEE.
Our desire is that people will become interested enough to register for an XEE LAUNCH. These are the equivalent, in historic terms to an EE CLINIC.
Here are a few points to remember when using this information:
Please carefully read and familiarize yourself with the packet before talking with people. If there are any questions, please call the EE office.
First ask about their previous exposure to EE. This will be the single most important piece of information you will need.
If they know nothing about EE, you will have to move more slowly and not use "in house" terms to describe what we do.
If they have experience/exposure to EE already, the amount of that experience/exposure will determine how much information you will need to supply, and how much EE terminology you can use.
With EE people, there will be times when you may be asked to explain the differences between certain aspects of EE and XEE. There are two specific comparison charts for that purpose.

Registration is simple, just direct them to:

http://www.xee.info/

and instruct them to click on "launch", and then "register online"
What is XEE?
XEE is an entirely fresh, innovative and very exciting new Evangelism Explosion equipping ministry.
HIGHLIGHTS:
· XEE is an adaptation of our Evangelism Explosion training ministry which is designed to reach primarily Generation X and younger. Gen X'ers are roughly in the 25-40 age group, but XEE is much preferred by teenagers also. Interestingly, XEE has also enjoyed a great deal of popularity among older generations as well.
· The primary materials and training are presented in DVD form.
· Not a lecture format. Pastors/Leaders will be "facilitators" using the DVD's as their guide
· Highly interactive throughout the training, with emphasis on small group discussions which follow up on DVD viewing. Concepts are grasped through discussion and interaction rather than lecture.
· The Gospel presentation is simplified and "story driven." i.e.
· Instead of learning a Gospel presentation in a linear fashion (A-Z), we learn stories (illustrations) around which the Gospel points are centered.
· Preparation for the Pastor/Leader will be simpler
· Workbook for students and leaders, to supplement DVD
· The new on-the-job training (Connect Activity) is structured in a highly relational manner.
· Although on-the-job training (now called Connect Activity) is a fundamental part of all EE training, today's young person is more enthusiastic about sharing their faith in a completely relational approach, with friends and work associates, etc.
· Former four-day clinics will now be two and one half-day Launches, and much less expensive.

Why Attend a Launch?

Here's what you'll get:
1. The Gospel in an interactive and story driven format.
2. How to effectively implement XEE in your local church.
3. How to facilitate interactive training instead of lecturing.
4. Discover XEE concepts through Group Discussions.
5. Develop good Discussion Group Leaders.
6. Practical training in XEE Role Modeling and Practice Sessions.
(NOTE: If someone has no experience with EE you would only share the right side of this table)
Differences Between XEE and EE
Highlights of Traditional EE ……………………. Highlights of XEE


(NOTE: If someone has no experience with EE you would only share the left side of this table)
Differences Between XEE and EE: Connect Activity verses On-The-Job-Training

Connect Activity in XEE ………………….. OJT in Traditional EE

This section is for further reading. It's not intended to have in front of you as you speak to people. Rather, it is designed as preparatory reading and background.
Historically, EE's thread of logic has been:
Finding out what a person is basing their hope on, to be "right' with God, or to have eternal life.
Once that is determined, and assuming it is some kind of "works" hope, the EE Gospel presentation tactfully points out the hopelessness of trying to be good enough to satisfy God's requirements,
Then moves on to explain God's real provision through the substitutionary work of Christ on the cross.
A new approach:
We have discovered that for many (though not all, which is why we keep the standard diagnostic questions available) the idea of trying to obtain righteousness with God is not a key question that is perceived as relevant to a secular, post-modern, thinker.
If not that issue, then what is a more burning question in the mind of many non-Christians?
We have found that many people are saying, "I don't know anything about eternal life or trying to get there. My problem is that life doesn't make any sense now. Instead of telling me about eternal life, tell me how my life can make sense of this mess NOW."
Therefore the thread of logic begins in a different way:
We first ask a person, "On a scale of 1 to 10, how would you rate your life right now?" Then…"what would make your life a 9 or a 10?" These are much less aggressive questions than the EE diagnostic questions. Indeed, they do not even mention Heaven or Eternal Life.
However, the follow up question begins to move into a more spiritual context, which is: "Do you think knowing about God would move you one way or another on that scale?"
The thread of logic continues:
If the person responds in some way that knowing about God might help them. We then proceed to share the concept that God wants us to experience abundant life both now and forever.
This emphasizes the "now" element of knowing God, i.e. that knowing more about God can, in fact, have a positive impact on a person's life today.
Many people do not perceive that their greatest need is to know they have eternal life.
They see their greatest need is to know what can help their life in the "here and now." Of course, we know that a relationship with God, through Jesus, will meet these needs.
The Gospel remains the same, but the initial approach is more fitted to many non-Christians' immediate felt needs.
And finally:
From this point, the Gospel presentation is very similar to what we have used for years.
We proceed to explain the nature of sin, beginning with, "Life doesn't work because we are cut off from the One who designed life in the first place."
We can further explain the nature and consequences of sin.
From this point, once again, we can share about God's provision, not only for life, making sense, but because of Christ's substitutionary death on the cross, received through faith.