Equipping God's People
11 And He Himself gave some to be apostles, some prophets, some evangelists, and some pastors and teachers, 12 for the equipping of the saints for the work of ministry, for the edifying of the body of Christ, 13 till we all come to the unity of the faith and of the knowledge of the Son of God, to a perfect man, to the measure of the stature of the fullness of Christ; Eph 4:11-13 NKJV
Pastors are busy people. There're people to visit, the sick to be prayed for, people who need to hear the good news, sermons to prepare, administrative matters to attend to and of course, there're people who want to meet you, either for counseling or simply just to talk to you. Often there isn't enough time to do everything.
However, pastors and other ministers are not only required to "do" the ministry but also to "equip the saints" for the work of ministry. Similarly, our Lord's Great Commission (Matthew 28:18-20) highlights the importance of "making disciples." This important role of the pastor is often sacrificed as a result of the "tyranny of the urgent," i.e. we are controlled by the urgent things so much so that we neglect to do the things that are important.
The meaning of "equipping" in Ephesians 4:12 gives the idea of "fitting or preparing fully" or "a making fit" as we would "adjust" something in or on a person to make him "perfect." The original King James Version translates the Greek word "katartismo" as "perfecting," implying a process leading to consummation ("perfection.") Hence the role of pastors and other "five-fold" ministries must include equipping their people until they become complete ("perfect") for the work of the ministry. It includes the job of completing thoroughly someone, even "repairing", "adjusting" so that that person is complete for the work of ministry. The pastor will have failed in his job if the full potential of his people are not realised and the people not ultilised for the work of the ministry. This cannot be achieved if the pastor were to do everything himself.
The Bahasa version works out this way, "untuk memperlengkapi orang-orang kudus bagi pekerjaan pelayanan, bagi pembangunan tubuh Kristus, …"
THE RATIONALE
Evangelism Explosion (or "EE" for short) is an organization that trains believers of different age-groups how to share their faith in Christ, utilising a variety of components including prayer, actual on-the-job training where the experienced lead the inexperienced using the principle of spiritual multiplication. By learning small parts of the Gospel each week, including Bible verses and illustrations, people incrementally grasp a Gospel tool that becomes a lifelong mission.
EE's rationale for equipping the saints is that it is far better to have every believer in the congregation sharing their faith rather than leaving it to the pastor alone.  This can be illustrated graphically as follows:

Model 1: Pastor equipping the saints

Model 2: Pastor doing the work of the ministry alone.
Not only does this make common sense, it is also God's way to build up the body of Christ so that the body becomes mature.   The process of maturing takes place when people are serving, not when they are watching others serve.  Jesus is a servant (he washed his disciples' feet) and he declared as such (Hebrews 10:7).  We are transformed into Christ's image when we become a servant like Him (Rom 8:29.)  The pastors' role is to equip God's people to serve.  God is a servant in that He loves to meet peoples' needs.  Pastors and other ministers need to understand this.  God's calling for the pastor is not merely for him to do the work of service but for him to train his people so that the people themselves can find their own fulfillment in their own work of service.
THE ROUTE
The way to equip the saints is through training.  On-the-job training is best.  This is the way Jesus trained His disciples.  After some basic foundational learning, the believer should be mentored in some work of service.  He should learn to carry out the assigned tasks well during the course of his training.  He would be learning faithfulness (in his duties) and excellence amongst other character traits.  In one of Jesus' parables He says of the servant, "You have been faithful with a few things; I will put you in charge of many things. (Matthew 25:21"). Jesus elsewhere says, "Whoever can be trusted with very little can also be trusted with much" (Luke 16:10).
The pastor firsts demonstrates how to do an elementary step and then he lets his disciple try it.  When he has mastered that step, the pastor will teach a more difficult step.  Step by step, the disciple learns incrementally.  Subsequently the pastor steps back and observes the disciple at work.  The pastor will then evaluate the work of the disciple and discuss with him areas for improvement.  This evaluation is repeated at each step until the disciple is confident to carry out the work without any further supervision.
The believer moves on from one work of service to another, each time taking on more responsibility and each time, being transformed more and more into the servant his Lord Jesus has modelled for him.   This journey is wrought with trials and testings since this is most needed to develop perseverance which in the end makes every believer mature and complete (James 1:2-4).  The pastor that fails to understand this misses his true calling to "make disciples."  It's not just the work that is done but the character that is forged and moulded as a result of serving.
THE REWARDS
The first benefit of equipping the saints is that more gets done.  Two pairs of hands are better than one pair.  As the church body grows numerically, the number of outside networks increase. If these believers are equipped to share their faith, to minister into this network, more people will be touched with the gospel.  If however they are not equipped, then each of these believers will have to call for the pastor to do the work.  This often result in delays and misses out on "striking while the iron is hot."  Also, outside friends may talk to others within the same network but will not be willing to meet and talk to the pastor or someone else not within their own network of relationships.  Equipped saints result in more opportunities to meet peoples' needs and to declare the praises of Him who called you out of darkness into his wonderful light (1 Peter 2:9).
Secondly, disciples are made.  Equipping God's people benefit the local church as more people can get involved in service which is always good for succession planning.  We will also have more people to pioneer new churches and fulfill the Lord's Great Commission.
Finally, when pastors equip their people, he will help them to receive eternal rewards.  People do not accidentally hear from the Lord on judgment day, "Well done!"  This only comes with a conscious and determined effort to be equipped to serve and to serve faithfully.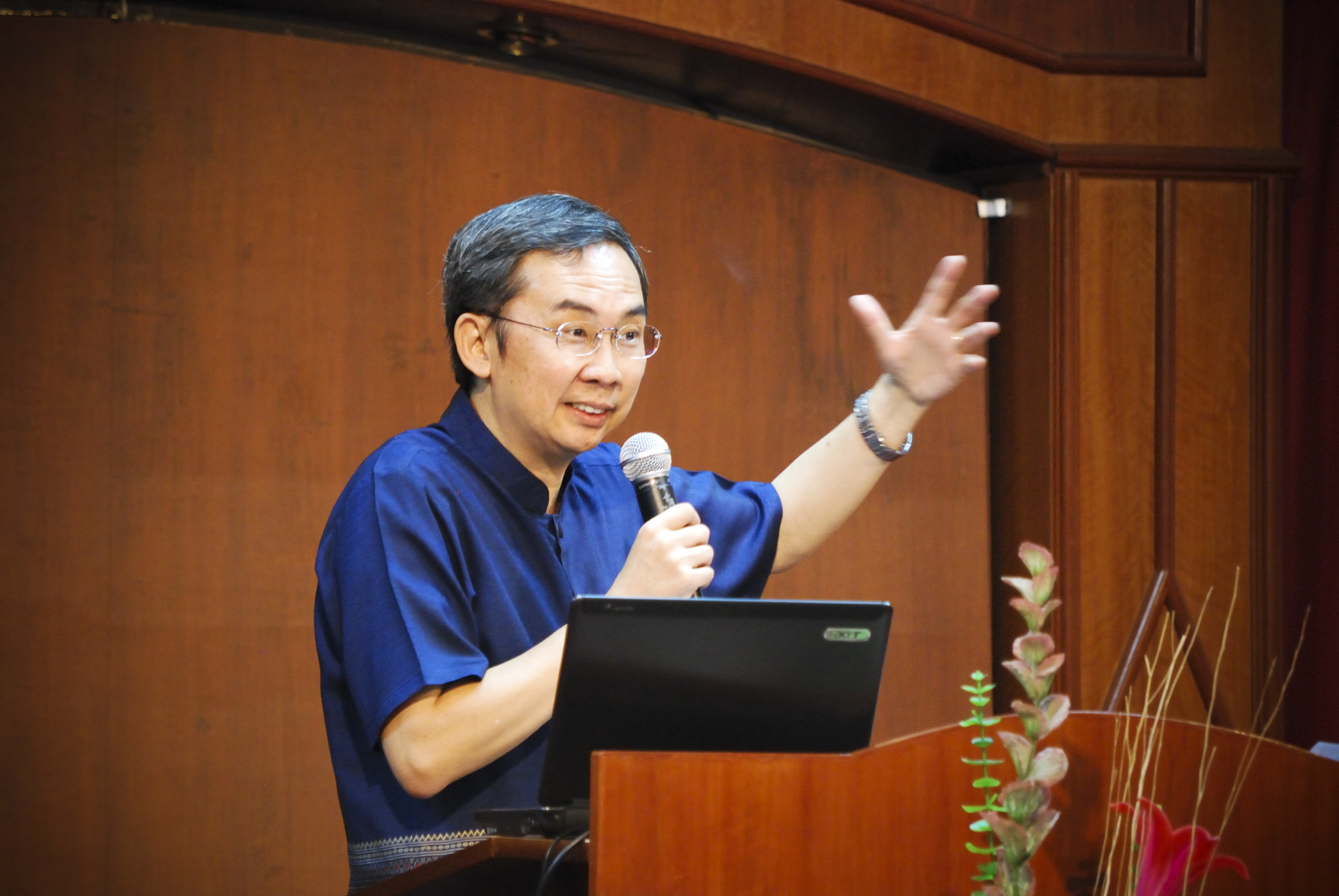 Pastors, go equip your people and many will arise and call you blessed.
Yuen Woh pastors Full Gospel Tabernacle in Seremban and is Chairman of EE in Malaysia.